Over on Slate Mathew Yglesias has an interesting article up about a new study out of Stanford University and The University of Utah about the importance of a good boss. The study is called "The Value of Bosses" and you can read about it here.
The researchers conducted their study at an undisclosed major technology-based service company. They looked at the effectiveness of front-line supervisors, not the CEOs. Some of their findings:
Good Bosses Boost Productivity in their employees and their teams:

The first finding is not particularly shocking: a good manager boosts productivity significantly in her team especially compared to a team managed by one of the lowest ranked bosses.  The improvement in the better bosses teams surpassed the productivity that would be created by adding an additional average employee to the team.  Additionally in fact, a good manager boosts productivity by 1.75 times that of the average worker according to the study.
Good Bosses are Teachers
Another finding, however, is a bit more surprising. The key to the success of these bosses is not just that they can motivate or supervise, but that they can teach. And, the effects of this ability to teach lasts after the boss or employee has moved on to another job. When I look back at my own coaches, bosses and mentors I recognize that the best were great teachers, but I rarely hear this mentioned as a critical success factor.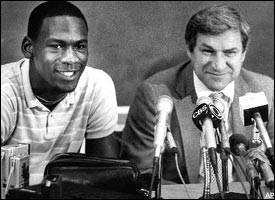 And, They Have Greater Impact on Best Employees
The study also found that great bosses have a greater impact on the high quality employees. Or, as Ygelsias quotes, "Maximizing the value of bosses requires that the better bosses be assigned to the better workers," and then he goes on to assert "because workers increase their input so much when working with star supervisors." This surprises Yglesias, but it does not surprise me at all. Really high quality employees know what to do with the information being taught. So, why not provide them with the best information and let them excel? A coach can actually make greater gains by improving a star than by trying to bring up her poor performers. I think of the athletes and coaches I have worked with in my career and this really resonates.
The final finding of the study was not surprising. Unproductive bosses rarely keep their jobs. The authors did not say whether they were fired or simply decided to change paths themselves.
The article reminds me of how much coaches matter. So often we ascribe the success and failure of a team simply to the amount of talent. We act as if coaches are incidental when the team is talented; how often have you heard, "anybody could win with that group."  This study reminds us is that quality talent needs a high quality coach.  An individual can, of course, excel all on her own due to initiative, effort and talent, but what this study points to is that it is more effective to pair the great boss with great employee, the coach with the talented star or team and that a teacher can make a big difference in the life of a talented student.